A global-impact event... in Brno? Get ready for another amazing festival in the breathtaking Janaček Opera Hall!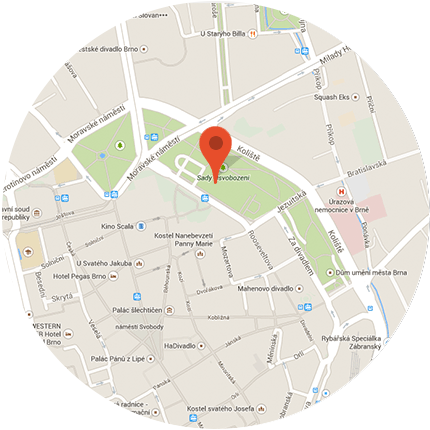 Janáček theaterBrno, Czech republic
The Marketing Festival again will take place on the breathtaking premises of the Janáček Theater for 1,000+ attendants. The atrium, as impressive as the hall, will come to life again, as it is transformed into a space full of meaningful ideas and debates. The first and second floors will serve for refreshing and get-together purposes, while on the third floor you can find an area for relaxation with various devices and leisure-time toys. We believe that you will appreciate the strategic location of the conference hall. The Janáček Theater is located close to the historical center of the city, not far from numerous hotels and restaurants, with a new underground parking lot… and what is more – the afterparty will take place right down the street!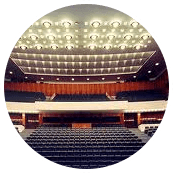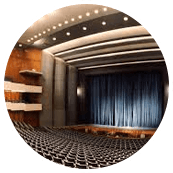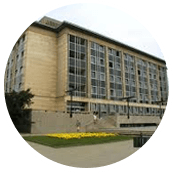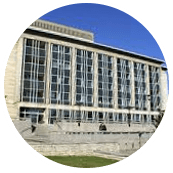 This amazing venue has a capacity
of 1,000 people
By train
Brno is easily accessible from all neighbouring countries: Germany (Berlin, Munich), Austria (Vienna), Hungary (Budapest) and Slovakia (Bratislava).
By bus
It is comfortably easy to reach Brno by Student Agency bus lines departing from nearly 20 European countries. The connection is frequently used from Germany (Munich, Dresden, Frankfurt, Berlin etc.) www.studentagency.cz
By car
You can reach Brno from many Central European capitals within 2–4 hours (Prague, Vienna, Bratislava, Budapest).
By plane
You can use Brno-Tuřany International Airport, but we recommend to direct your flights to either Vienna or Prague (Brno is then only 1,5 hours from Vienna and 2 hours from Prague by bus). If you travel from London, Amsterdam, Brussels, Milan, Rome and other cities, have a look at current offers of low-cost airlines such as Wizzair, Ryanair or easyJet. If you travel to Prague by plane, we recommend to take frequent and really comfortable Prague-Brno bus connection provided by Student Agency (buses depart every 30 minutes).
Discount up to 25% on accommodation with each ticket!
Z vlastní zkušenosti víme, jak důležitou roli hraje výběr ubytování během konference. Obrátili jsme se proto na oblíbené brněnské hotely a hostely a domluvili jsme tam pro vás slevu. Celá nabídka včetně hesla pro získání slevy vám dorazí e–mailem po zakoupení vstupenky.