How to optimize RTB campaigns – current possibilities of the Czech market sunday 12:45 - 13:20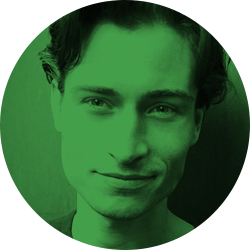 Jiří Malý
Jiří has been active in online marketing since 2000. He's a co-founder of Mather Advertures, and he worked as a managing director in Neo@Ogilvy. He participated in the creation of strategies for over a hundred Internet projects, and he's a passionate promoter of analytical tools and a systemic approach to marketing. He's also a chairman of an SPIR performance marketing committee.
A lot of people don't know what RTB is, and a lot of people confuse RTB with remarketing. Here's an opportunity for you to settle this once and for all.
Lecture description
You'll learn about the real situation of the programmatic = RTB market in the Czech Republic. You'll see specific numbers showing the situation of banner, mobile, and video formats as opposed to a non-RTB option. In the same level of detail, you'll also see an RTB from the perspective of available data. The following questions will also be discussed: RTB or AdWords? How are PPC and RTB related? What are the differences between DSP and adserver? And does using RTB pay off?
Why shouldn't you let this lecture pass you by?
Detailed numbers that can be used practically when purchasing online advertising.
Information about how RTB works without any frilly nonsense.
Comparison of key features of the main purchasing RTB technologies available in the Czech Republic.
PPC specialists will quickly learn what RTB is really about.