Analysis of market opportunities & identification of web influencers sunday 16:00 - 16:50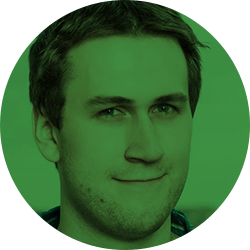 Filip Podstavec
This Czech link builder keeps pace with the global elite in this discipline. A geek dealing with the smallest details and coding. Filip keeps looking for new possibilities and features of online tools. And if he can't find what he's looking for, then he just develops it himself. There're just a few links on this topic on the Internet.
Filip accepted our invitation and has been working on his lecture since the beginning of July! He's been developing software specifically for the Marketing Festival that you'll have a chance to test.
Lecture description
Knowledge of the market and the active elements that influence it are what make a good marketer. Ask yourselves – what does the structure of a websites on your market look like? Who are the owners of the biggest websites or those which have the densest traffic? What types of media (magazine, blog) are active on the market and how are they represented? Without this basic information, the creation of a link building strategy (and often also of a promotion concept) is just a kind of wild guessing game. Let's look at what data can be collected in an automated way in order to perform market research. The lecture consists of three parts, i.e. theory, workshop, and handing over of a tool created exclusively for the Marketing Festival. If you want to benefit from the workshop part as much as possible, have your laptops ready to go. And also have OpenRefine installed.
Why shouldn't you let this lecture pass you by?
A unique concept of lecture with more practical stuff than words.
You'll learn to perform an analysis of a thousand websites in just a few minutes.
You'll find out how to quickly and efficiently get familiar with your chosen market."