The future for marketers: creativity, technology and strategy saturday 09:35 - 10:20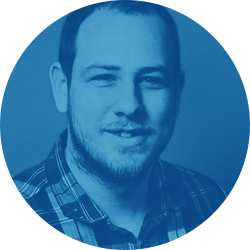 Paddy Moogan
Paddy works as a consultant in the London branch of Distilled where he supervises all the work and strategies that leave the offices. Staying on top of things, he says that he became interested in websites and SEO only while he was killing time as a law student. You can find his articles on MOZ, Distilled or Search Engine Land.
We can't start with the technical stuff right away, so Paddy's role is clear – to open the festival in a relaxed way – with overviews and a summary of both current trends and future perspectives!
Lecture description
Digital marketers have had a lot throw at them over the last few years, but we are still here. What do we need to focus on to make sure that we will still be here for the next five to ten years? In this session, Paddy will talk about the past, present and future of digital marketing and present what he thinks the future looks like for marketers and the companies they work for.
Why shouldn't you let this lecture pass you by?
Paddy will reveal the big mistakes he has made and the mistakes Distilled have made over the last few years.
You will learn about the process Distilled use to create content for our clients and how it has evolved
Learn from real case studies